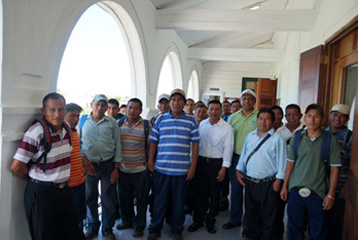 Friday October 25th, 2013: The Sarstoon Temash Institute for Indigenous Management (SATIIM) and the four Maya Q'eqchi communities' case concluded on Wednesday October 23rd, 2013, before Supreme Court Justice Michelle Arana.  SAT...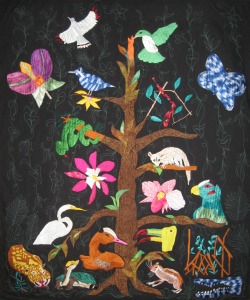 A quilt made by 19 women of Midway village, showing animals of the rainforest is being shown at UN Headquarters as part of International Women's Day. Here are profiles of the Midway artists: ...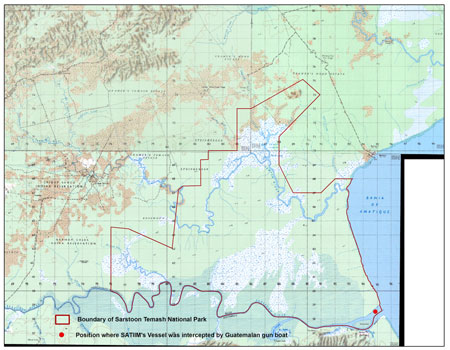 Tuesday October 9th, an entourage of SATIIM board members and staff travel to GrahamCreek by boat. Upon approaching the Sarstoon River around 9:30 am, SATIIM (vessel Tol-0035) continued its journey by taking the North side of the Sarstoon River,...
The Sartoon Temash Institute for Indigenous Management (SATIIM) held its 3rd General Gathering today June 29, 2007 at the Novitiate Nazareth Retreat Center. The theme for this years Gathering was: "Managing and Defending our Living Heritage ...