Satiim's work is more than just a normal job but working outside the ordinary. There are times when meetings and discussions are held outside. This picture is depicting a discussion in Crique Sarco Village, Toledo District, with a Q'eqchi elder and SATIIM's Director.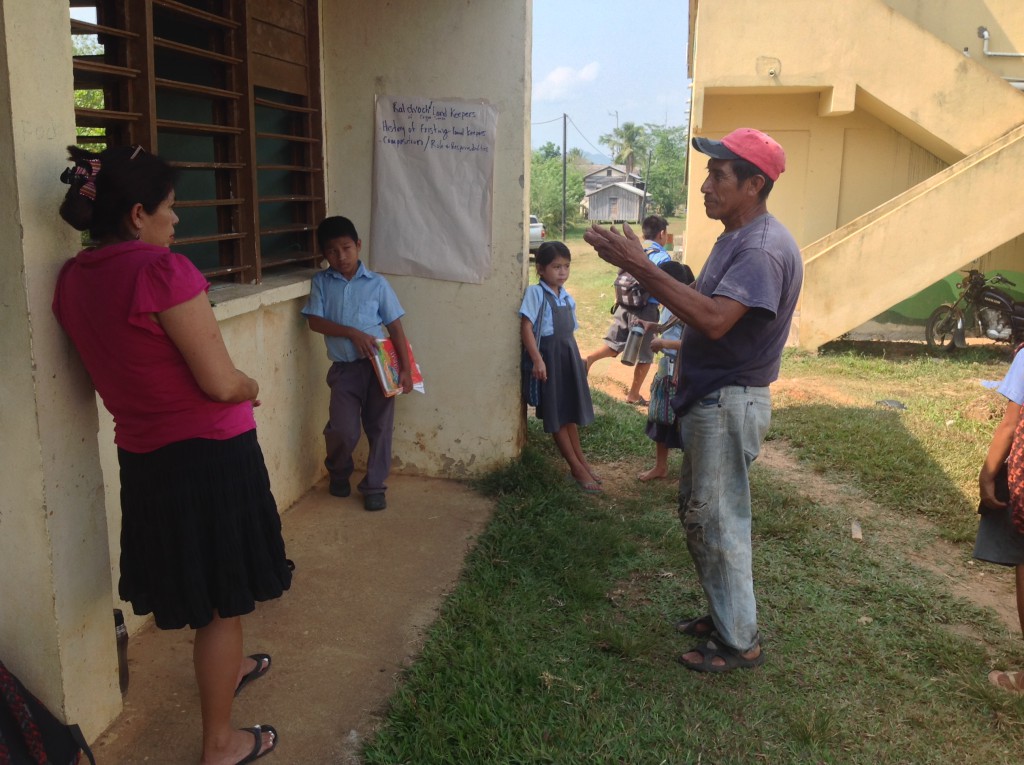 Discussion and points are documented by SATIIM Staff.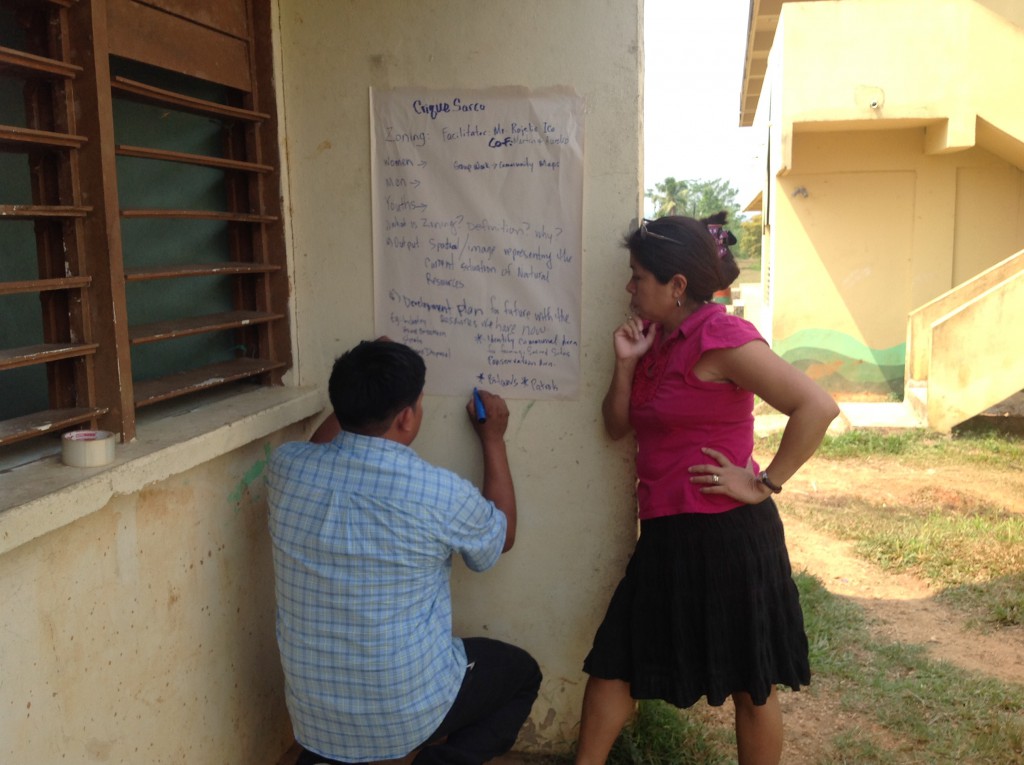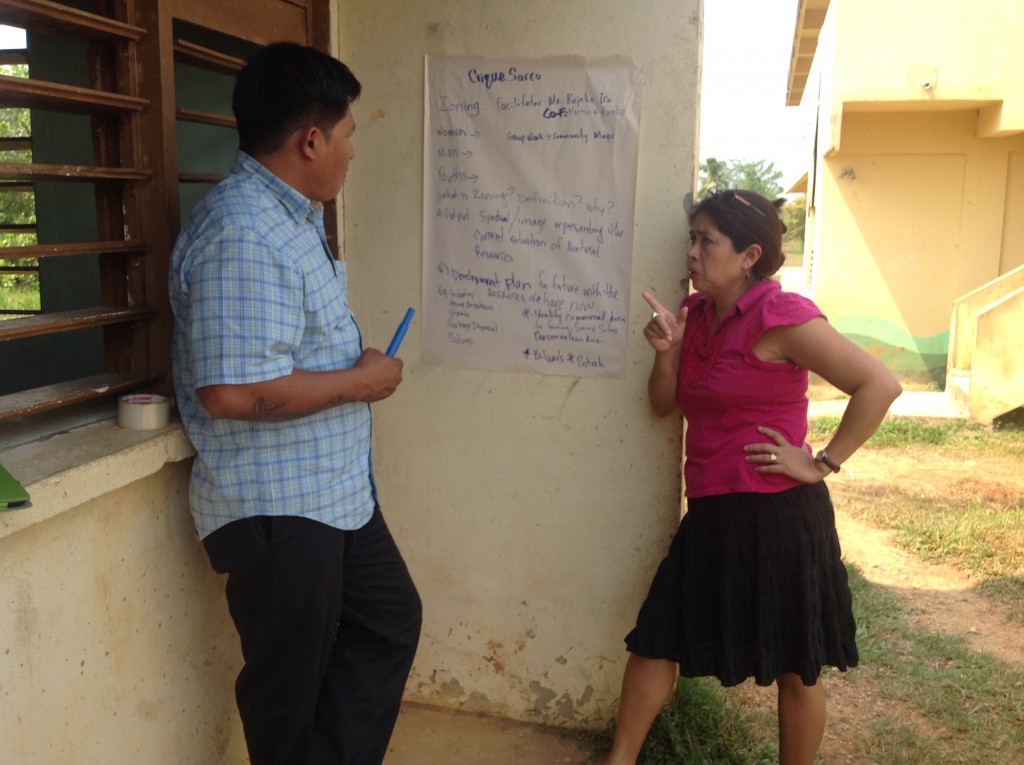 Planning session with SATIIM's Board of Directors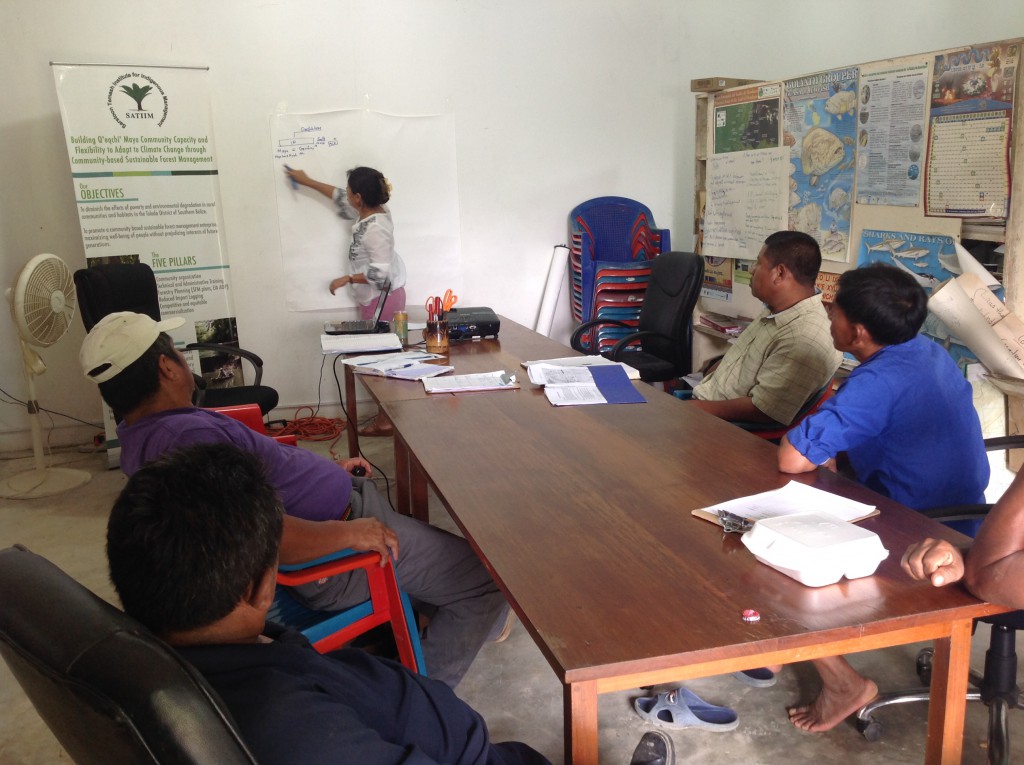 Meeting with community forestry Groups RAX MU Q'ICHE of Conejo Creek village and  Q'ICHE HA of Santa Teresa village.